Mipro BC-100T / 100DT / 24T
Gooseneck Microphone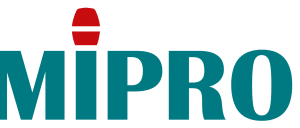 Description
Battery powered wireless microphone base
Specifications
Characteristics:
Built-in transmitter:
– BC-24T: transmitter for digital 2.4 GHz wireless system ACT-2400
– BC-100T: transmitter for analog UHF wireless systems ACT-300 and ACT 700
– BC-100DT: transmitter for digital UHF wireless system ACT-800
Integrated ICR18500 Li-ion battery with suitable charging electronics.
Microphone on / off switch (latching).
Microphone input with 4-pin XLR plug for attachable gooseneck microphone.
Microphone output with XLR connector, MIC level.
Technical Specifications:
Models: BC-100T, BC-100DT, BC-24T
BC-100T Transmitters / frequencies: Analog transmitter UHF; 5NB 518 – 542 MHz; 6A 620 – 644 MHz; 7AD 734 – 758 MHz; 8AD 823 – 832 MHz
BC-100DT: Transmitters / frequencies: Digital transmitter UHF; 5F 540 – 604 MHz; 6E 636 – 700 MHz
BC-24T: Transmitters / frequencies: Digital transmitter 2.4 GHz; 2.20 – 2.48 GHz
Power supply: External 5 V / 1 A power supply or integrated Li-ion battery. Operation as a wired call station requires 12 ~ 48 V phantom power
Microphone input: XLR-4 pin
Microphone output: XLR symmetrical
Microphone switch: Mechanical on / off switch (latching) with status LED
Colour: black
Dimensions (wxhxd): 100 x 58 x 150 mm
Weight: Approx. 670 g (24 oz)
Latest from Blackbox
Now available! Devialet Gemini True Wireless Earbuds

January 4, 2021 - 10:16 am

Meet a new generation of earbuds. Sound is music we love, noise we wish to avoid, and voices we do not want to miss. Introducing Devialet Gemini True Wireless earbuds: giving you the best of sound, in all its dimensions. Transforming fifteen years of acoustics R&D and engineering into a portable design you can enjoy […]