Mipro GT-24
Digital | Plug-On Transmitter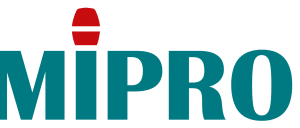 Description
Digital clip-on transmitter with charging technology 
Specifications
Features:
Compact, very stable plastic housing.
Adjustable mini jack plug.
Battery status display by bright LEDs.
Special battery compartment cover enables easy removal and insertion of the battery.
With the optional MP-80 charger and the special charging adapter, the battery can also be charged in the transmitter.
The controls are easily accessible, but protected against unintentional operation.
ACT-Sync function for easy setting of the transmission frequency by the receiver.
Technical Specifications:
Model: GT-24
Bandwidth: 83.5 MHz
Frequency range: 2.400 ~ 2.4835 GHz
Synchronization: ACT Sync (Automatic Channel Targeting)
Transmit power: 10 mW
Transmission method: Frequency hopping
Audio output level: 6.5 dBV
Battery status indicator: 3 levels green / red LED display
Impedance: 1.0 MΩ
Muting: Mute button on the device
Plug: Adjustable 3.5 mm jack plug; Screwable adapter from 3.5 mm jack to 6.3 mm jack included
Battery type: 1 x lithium battery (ICR 18500)
Power consumption: Approx. 138 mA
Operating time: At least 10 hours with a fully charged battery (4 hours charging time). A 25 min short charge enables 1 hour of operation.
Dimensions (HxWxL): 84 × 42 x 31 mm (3.3 × 1.7 x 1.2 ")
Casing: Robust plastic housing
Weight: Approx. 52 g (1.8 oz), without battery
Approvals: CE approval