Mipro ACT-72H/HC
Analogue | Handheld Transmitter
Category: Analogue Systems
Tags: analog microphones, analog systems, analogue, analogue microphones, analogue systems, microphones, mipro, mipro analog, mipro analogue, wireless, wireless microphones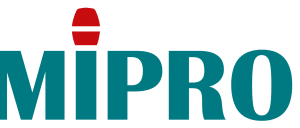 Description
Professional analog handheld transmitter
Specifications
Features:
Solid metal housing protects the transmitter from external shocks and makes it insensitive to handle noises.
Elegant design in basic sterling gray.
ACT-72H: Operation with 2 x AA batteries; ACT-72HC: Operation with 18500 rechargeable battery
The 2 AA batteries can be replaced quickly and easily by unscrewing the microphone head and the handle cover.
After use, simply place the ACT 72HC (battery operation) in the charging station for charging.
Interchangeable head system for easy and quick conversion of the microphone heads to premium condenser / or dynamic capsules.
The unique multi-part metal grill protects the capsule from bumps, makes it insensitive to popping noises and ensures clear sound.
LCD display with battery status, group and channel.
Input sensitivity of the microphone capsule can be set in five steps from + 6bB to -18dB.
Preset mute function of the hand transmitter.
Optional transmission power high / low.
Integrated high-performance antenna, on / off button, mute button, setup buttons for setting the microphone sensitivity, the limiter, the low-cut function and the transmission power are all compactly located in the lower part of the housing.
Push-on caps with different color markings for assigning channels to the respective users for larger setups.
Technical Specifications:
Model: ACT-72H; ACT-72HC (charging contacts)
Bandwidth: 24 MHz (center gap 10 MHz)
Frequency range: 620-644 MHz (6A); 644-668 MHz (6B); 716-740 MHz (7B); 740 – 764 MHz (7C); 823-832 MHz (8 AD) registration-free center gap
Tuner procedure: PLL synthesized
Synchronization: ACT Sync (Automatic Channel Targeting)
Transmit power: 10 mW / 50 mW adjustable (country-specific)
Nominal stroke: <± 40kHz
Auxiliary broadcast: <-55dBc
Volume setting: + 6dB, 0dB, -6dB, -12dB, -18dB (5 levels)
Max. Output power: 0 dB = microphone input sensitivity 142dB SPL
Interchangeable capsules: ACT-72H59: dynamic microphone head MU-59; ACT-72H80: condenser microphone head MU-80; ACT-72HC59: dynamic microphone head MU-59; ACT-72HC80: condenser microphone head MU-80
Batteries ACT-72H, ACT-72H59, ACT-72H80: 2 x AA alkaline
Batteries ACT-72HC, ACT-72HC59, ACT-72HC80: Lithium battery (18500)
Operating time: Up to 12 hours
casing: Metal case
Dimensions: 50 × 258 mm (2 × 10.1 ")
Weight: Approx. 292 g (10.3 oz), without batteries
Latest from Blackbox
Now available! Devialet Gemini True Wireless Earbuds

January 4, 2021 - 10:16 am

Meet a new generation of earbuds. Sound is music we love, noise we wish to avoid, and voices we do not want to miss. Introducing Devialet Gemini True Wireless earbuds: giving you the best of sound, in all its dimensions. Transforming fifteen years of acoustics R&D and engineering into a portable design you can enjoy […]