Mipro ACT-32T / TC
Analogue | Bodypack Transmitter
Category: Analogue Systems
Tags: analog microphones, analog systems, analogue, analogue microphones, analogue systems, microphones, mipro, mipro analog, mipro analogue, wireless, wireless microphones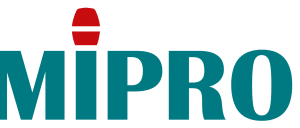 Description
Professional analog bodypack transmitter
Specifications
Features:
Stable PLL circuit. Automatic synchronization with the frequency of the receiver thanks to the patented MIPRO ACT ™ function (Auto Channel Targeting).
Bodypack transmitter with robust plastic housing and battery compartment for operation with two AA batteries (ACT-32T) or a rechargeable lithium battery ACT-32TC).
After use, simply place the ACT-32TC (battery operation) in the charging station for charging.
The antenna, mute switch and mini XLR input are located on the top of the transmitter.
The backlit LCD display shows channel, gain, RF output power, mute, battery status as well as lock and error information.
The innovatively designed battery cover enables quick and easy access to the controls – but at the same time prevents accidental operation.
External wired mute switch can be connected as a remote control via a 3.5 mm jack socket.
Input impedance for microphone and guitar as well as input sensitivity of the microphone used can be set.
Mini XLR input with secure screw cap for connecting guitars, lavalier and neckband microphones.
The adjustable belt clip allows the transmitter to be carried in different positions.
Technical Specifications:
Model: ACT-32T; ACT-32TC (charging contacts)
Bandwidth: 24 MHz (center gap 10 MHz)
Frequency range: 518-542 MHz (5NB); 620-644 MHz (6A); 644-668 MHz (6B); 716-740 MHz (7B); 740-764 MHz (7C); 823-832 MHz (8AD) registration-free (middle gap)
Tuner procedure: PLL synthesized
Synchronization: ACT Sync (Automatic Channel Targeting)
Transmit power: 10 mW / 50 mW adjustable
Nominal stroke: <± 40kHz
Auxiliary broadcast: <-55dBc
Volume setting: + 6dB, 0dB, -6dB (3 levels); 0dB = input sensitivity microphone
Max. Input power: 0 dBV
External mute switch: Optional external mute switch MJ-70
Microphones: Neckband: MU-13 / MU-23 / MU-53HN / MU-55HN; Clip on / Lavalier: MU-53L / MU-55L
Batteries ACT-32T: 2 x AA alkaline
Batteries ACT-32TC: Lithium batter (18500)
Operating time: Up to 12 hours
Display: LCD (liquid crystal display)
Casing: Plastic housing
Dimensions (wxhxd) ACT-32T: 3 × 82 × 22 mm (2.5 × 3.2 × 0.9 ")
Dimensions (wxhxd) ACT-32TC: 63 × 70 × 25 mm (2.5 × 2.8 × 1.0 ")
Weight ACT-32T: Approx. 81g (2.9 oz), without batteries
Weight ACT-32TC: Approx. 102g (3.6 oz), without batteries
Latest from Blackbox
Now available! Devialet Gemini True Wireless Earbuds

January 4, 2021 - 10:16 am

Meet a new generation of earbuds. Sound is music we love, noise we wish to avoid, and voices we do not want to miss. Introducing Devialet Gemini True Wireless earbuds: giving you the best of sound, in all its dimensions. Transforming fifteen years of acoustics R&D and engineering into a portable design you can enjoy […]